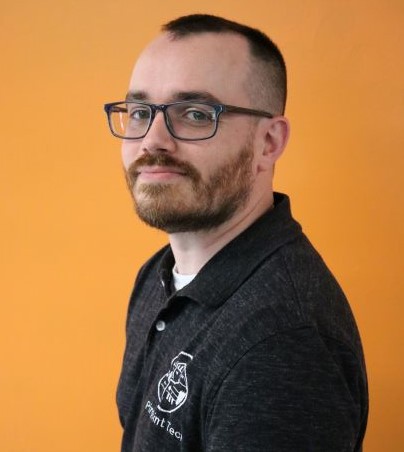 Benjamin Arthaud - Owner/Technician
Benjamin Arthaud is one of the Owners and Technicians for Pinpoint Tech. As Owner, Ben strives to grow the company in many ways to better serve our clients and ensure that Pinpoint continues to provide quality IT services throughout the surrounding areas. He is always looking for opportunities to learn and grow to better help the company. As a Technician, Ben has over 15 years of experience in the field and provides each of our clients the knowledge and abilities needed to help keep their IT needs constantly up to date and running seamlessly. His goal is to work closely with each and every client to make sure we are providing quality services for all their IT needs.
Ben is married to Sarah Arthaud and has two children: Alistair and Eliana. He grew up in the Chillicothe area and was homeschooled through middle school and highschool. After highschool, Ben attended Grand River Tech, continuing on to NCMC, where he obtained an Associates of Applied Science in Information Technology degree. He then served in the United States Army from 2005 through 2012 where he was in the Army Space and Missile Defense Command, 1st Space Brigade. In his free time he enjoys spending time with his family and friends, reading, playing games, and working on various projects.
Sarah Arthaud - Office Manager/Web Designer
Sarah Arthaud is the Office Manager and Web Designer for Pinpoint Tech. As Office Manager, she oversees the general office operation, along with supervising employees and overseeing their training. As Web Designer, Sarah is responsible for all the website design of our clients. She works closely with each client, creating and building a customized website for each of their needs and wants. She strives to understand exactly what a client is envisioning and to creates that vision for them, no matter what it may be.
Sarah is married to Benjamin Arthaud and is the mother of two children: Alistair and Eliana. She has lived in the Chillicothe area her entire life, was homeschooled throughout middle school and high school, and now homeschools her own children. Sarah enjoys spending time with her family, playing outside with the kids, taking walks, working in the yard, movie nights, reading, playing board games, doing art projects, and baking.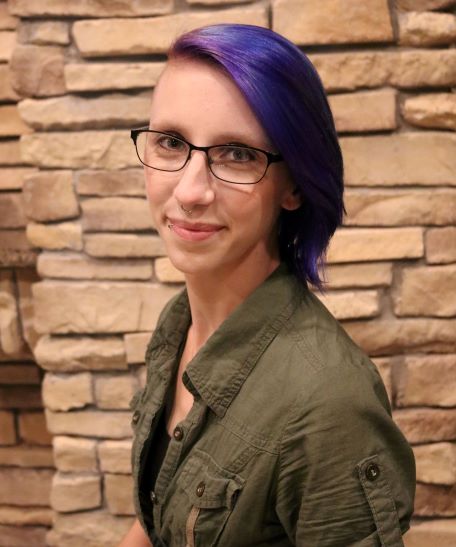 Jacob Tabbert - Owner/Technician
Jacob Tabbert is one of the Owners and Technicians for Pinpoint Tech, and provides quality support for our clients. As owner, it is always his goal to continue to learn and grow to continue to meet the needs of the surrounding area. Jacob has been very interested in technology and how it works since he was very young, and started pursuing a career in technology more than 8 years ago. Jacob strives to ensure that Pinpoint Tech offers only the highest quality support and services to our clients and is always researching new information that may be helpful to those we work with.
Jacob is married to Katherine Tabbert and has two children: Jayce and Amelia. He grew up in Trenton, Missouri and attended school there as well as at Grand River Tech in Chillicothe. Jacob continued on to North Central Missouri College where he obtained an Associates of Applied Science Degree. Following college, Jacob has continued to build on his knowledge in IT throughout a steady career in IT-related services for the last 8+ years. In his free time, Jacob enjoys spending time with his wife and awesome children, working on projects with electronics and cars, watching movies, and playing games.
Dylan Nuckols - Technician
Dylan Nuckols is a Technician for Pinpoint Tech. As a technician, Dylan works in the office and at client locations to facilitate client needs. Dylan is still learning about the tech world, and has joined Pinpoint's team to garner first-hand experience. Even as he is still learning, however, Dylan has demonstrated that he is a hard worker and learns quickly, and has proved himself to be a great asset. Dylan strives to always do his best to provide quality work to each and every one of the businesses and people that we have as clients.
Dylan grew up in Chillicothe Missouri, attending Middle School and Highschool in Chillicothe, as well. Throughout highschool, Dylan was active in both Band and Choir, graduating from CHS in 2019. He is currently enrolled in Columbia College working towards a degree with a Information Technology focus. In his free time, Dylan enjoys photography, music, and playing games.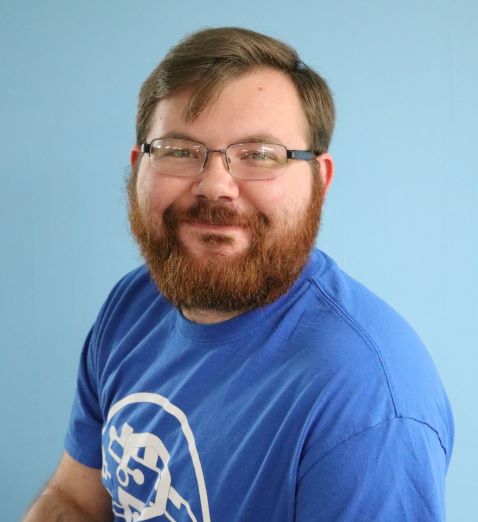 Alistair - Junior Technician
Jayce - Junior Technician
Eliana - Junior Technician
Amelia - Junior Technician